We would like to announce that the contract with Yu Insoo and the club has ended OR

【Profile: YU INSOO】
□Position:MF
□Date of Birth:December 28th, 1994
□Place of Birth:South Korea
□Height/Weight:178㎝/71kg
□Career:
2012-2015 Kwangwoon University (South Korea)
2016-2017 F.C.TOKYO
2018 AVISPA FUKUOKA※Loan 2019 F.C.Tokyo
□National Team Career:
2014 U-21 South Korea 2015 U-22 South Korea
□STATS (As of December 7th, 2019)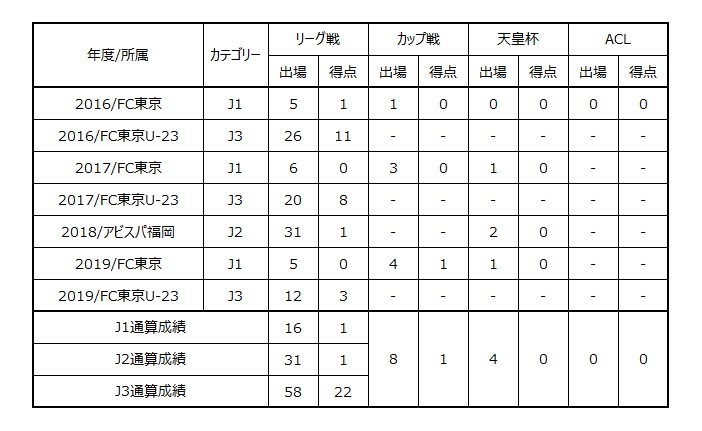 □Yu Insoo Comment

"F.C.Tokyo is the club where I started my career as a professional soccer player and I had a great experience that I could play in front of a big crowd at the AJINOMOTO STADIUM.
I thought about how I can return the fan's and supporter's kindness.
After all I thought I got the result as a goal and made our fun's smile.
That I could do the performance of heart together after a goal is my best memory.
I, myself, think this is the start from now on.
I felt the time I spent here was so short, however, I have only good memories during my three years of playing with F.C.Tokyo.
Please give me continuous support.
I truly thank you for wonderful time."